Touch Gallery is a fully responsive and touch-enabled image gallery for Concrete5 5.7 and above that looks perfect on any device and on any screen size. It is used on more than 750 websites.
Touch Gallery works flawlessly everywhere. Any way they access your site, your users expect a great experience so Touch Gallery takes care of your photos for you — no matter what.
Easy as 1, 2, 3 — Even if you're a total newbie
---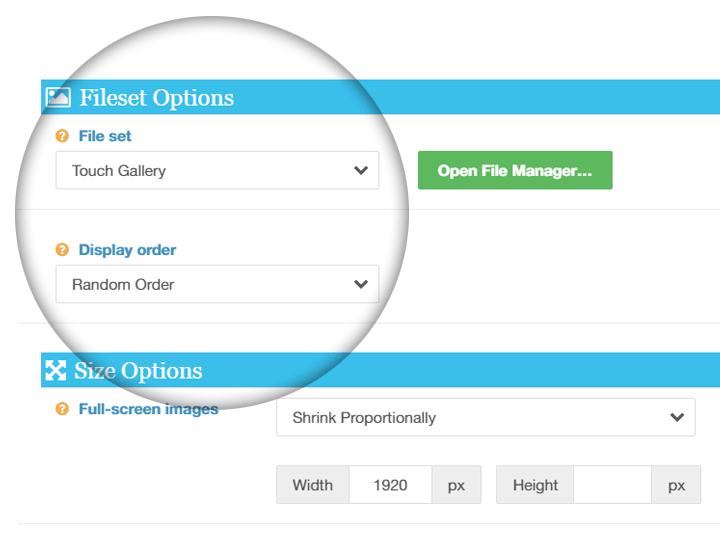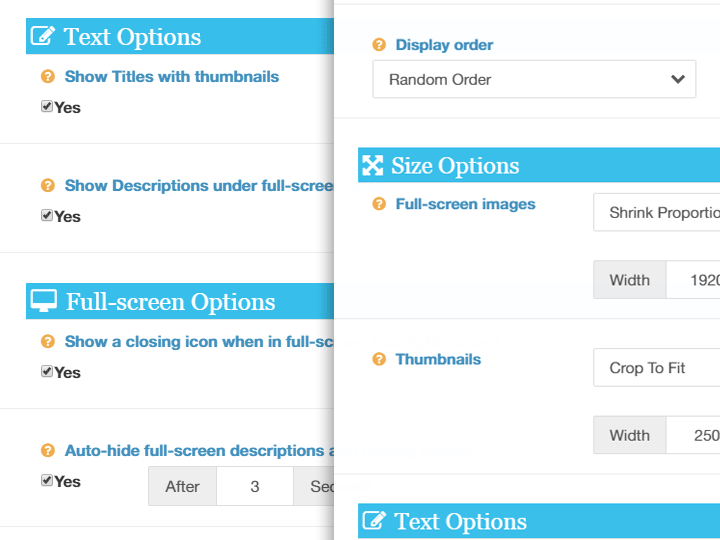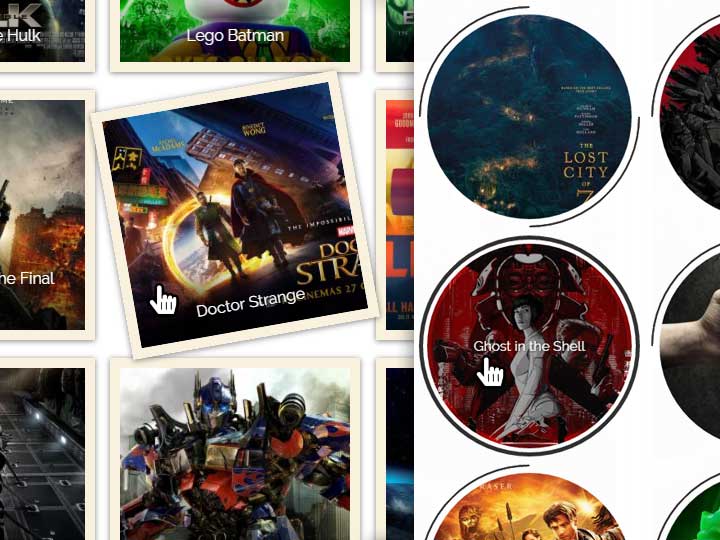 Absolutely one of the best gallery solutions for C5. Reliable add-on, outstanding support & lighting fast communication.

Thank you Nour.
See the gallery in action in all its glory
---
Have a look at one of the 13 themes available
Or check these settings demos
This is a perfect, lightweight and elegant lightbox gallery - easy to edit and unbloated. What's more, any queries are answered uncommonly quickly. Good design and good support is well worth the asking price!

Cheers!
Touch Gallery makes your life easier
---
Under the hood — it's not just pretty
---
Enjoy the flexibility of battle-tested options without the bloat
Fully responsive (adapts to changes in device orientation and screen size)
Pre-rendered custom image and thumbnail sizes that won't slow page load (Uses Concrete5 Thumbnail Types)
Full control over optional image captions and descriptions
Customize the overlay colors to your liking
Click, swipe, and keyboard navigation all available
SEO ready and built with search engines' best practice in mind
Trigger custom actions in and out of the gallery when browsing your photos
Add multiple galleries per page
Excellent work, just what I was looking for, very useful, great look, functionality and easy to use! support by the developer is great by the way, million thanks!

best regards,
a satisfied client!
Go the extra mile with smart extras you won't find in run-of-the-mill galleries
Google Analytics ready to track image views
Super easy to template with new designs
Intelligent image preloading that reduces load time
Graceful degradation if javascript is not available
Light-weight (<8ko minified)
Works on all major devices and browsers (except for IE7 and below)
What do you know! A free bonus for you Social Icons Reloaded
---
Touch Gallery comes bundled with Social Icons Reloaded to link to your social profiles with gusto
Social Icons Reloaded for Concrete5 legacy was downloaded 6000+ times
For Concrete5 5.7 and above it comes exclusively with Touch Gallery as a free gift.
It is the easiest way to add social links to any page in a few clicks
Choose from 74 networks including Japanese ones
Also displays clickable emails and Skype calling links
Display designer quality icons for each network
Choose between icon only or icon + text links
With text & right-aligned
Disclaimer: links used here are for demonstration purposes only. They are not the real deal.
Get your free consultation
Got a project that could use specialised eyes on? Tell me more about it and let's discuss how to get that ball rolling.
Get emergency help
Every single day your website acts up, you lose income opportunities. I can get your site back to normal right away.